It's not about ideas.
It's about making
ideas happen.
Showcase
A selection of our projects
Bathroomware

Packaging Design

Deco Trend Sets

Giftware

Lighting

Home Decor Tropical Set

Logo Design

Kitchen Accessories
Graphic design and more with passion, creativity and modern technology
We see design as a symbol of individuality and as a visual bridge between the customer and product. That's why we're committed to creating unique and distinctive designs with dedication and creativity, using modern methods like AR design. What can we do for you?
We consider personal cooperation and individual support to be very important to us.
Our Services
Graphic Design
Illustration
Decor Design
Pattern Design
Product Design
Conception
CAD Modeling
Visualization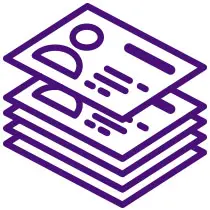 Corporate Design
Logo Design
Visual Identity
Stationery
Mascot Design
Packaging Design
Product Packaging
Display Design
Tag Design
Inlay Design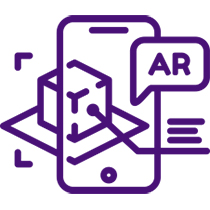 AR-Design
photogrammetry
digital replica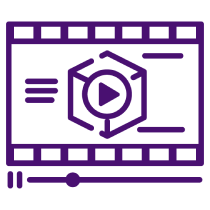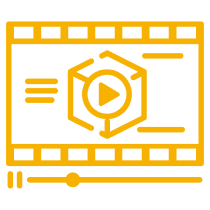 Product video
3D product animation
Graphic design
we visualize your idea
Graphic design, illustration and pattern design from Idee & Design tells your target group the visual story of your products. Our focus is on decor design for the consumer market.
Decors can be classic, neutral, impactful, fun, or reflect a seasonal or life theme. We design individual decors for you or create entire design concepts that pick up on the latest trends.
We illustrate characters and motifs, individually adapted to the respective product, with appealing designs for your target group. For example, do you need a seasonal motif for your products? We can develop new proposals or draw on our vast archive.
Whether it's on clothes, objects or products: We design appealing, detailed and creative motifs just the way you want.
Product design
we take design to the next level
Through our sophisticated conceptualization process, we ensure that your products have the right design. Using CAD modeling and visualization we create realistic impressions via 3D models. We also generate production data for items so the article design corresponds exactly to your ideas or your process is presented in a comprehensible way. In addition, our product designers can design completely new items for production on request.
Corporate design
we create lasting positive impressions
Corporate design is about giving your company a unique, unmistakable appearance so your recognizability and continuity set you apart from the competition and attract customer interest.
The purposefully coordinated elements of logo, typography and color design create a unique and consistent overall appearance that appeals to exactly the people you want to reach.
Do you want to stand out from the competition and leave a lasting impression on your customers? At Idee & Design we offer classic business equipment, logo design, visual identity, as well as mascot design tailored to your individual needs. Together, we will successfully present your company to the public in a lasting way and ensure you are recognized in the market.
Packaging design
we connect the buyer and product
We ensure that the first impression you make is absolutely coherent. Product packaging plays an enormously important role in purchasing decisions. It has to be authentic, pleasant to the touch, and arouse sensations that communicate your product in a positive light.
We are happy to accept this challenge and can design individual product packaging, displays, for example for retail presentation, and deliver a unique label design or insert design. We focus on recognition, emotional appeal and a look that makes customers want more.
Idee & Design – Markus Binz has stood for extensive experience in design and creation since 1992. Let our knowledge and creativity work for you!
AR-Design
We put your product in the spotlight
As one of currently few agencies in Germany we bring product design with AR-design to the next level: "AR-design" is based on the term augmented reality, or in other words "extended reality". Which helps us to bring your products and offers in the reality of your clients. Via a mobile device you can project AR-design products in a real context – and present them true to life. This way customers can test products in their intended environments before buying them.
You can provide customers with a completely new buying and product experience. We will happily consult you about which AR procedures fit your needs perfectly and give you a first impression of the unbelievable opportunities, that come with AR-design for the digital depiction of your products and your company.
Product videos
We put your product in the limelight
Product videos are the best advertising tool to show the highlights of your product in a simple and understandable way – no matter which angle, which perspective, whether from inside or outside, 3D product animations show your product in a way never seen before. Even complicated constructions can be broken down into their individual parts and brought to life in an easy-to-understand way to convince potential buyers of your product.
Ideally, you already provide us with 3D data, otherwise we will be happy to create a 3D model based on your designs and photos, which will then be animated. Help your sales department to present explanation-intensive products with a 3D animation, increase attention and retention time on your website and show what your product is capable of – for more sales and happy customers!
Exactly what you're looking for?
For more than 20 years Idee & Design has been conceptualizing the ideas of more than 300 clients worldwide.
Our clients include and many more!
We are very happy that the collaboration with Dipl.-Ing. Markus Binz and his creative team works so well. Not only in terms of the realization of "intended" products, but also in the development of completely own ideas, creations and collections. In the many years of our cooperation, every date was met without exception. Even when the designer responsible for us was on vacation, there was and is always a competent and equally friendly substitution.
We are glad you are here.
Reinhold W. Heim
Andreas Kutter
Already for quite some years, Markus and his colleagues provide us with good designs for our stock range. Our cooperation is personal and nice, and they are always willing to change the artwork to our wishes.
I can imagine that we will continue this for many years!
The Box 
Tony Veer
I am very satisfied with your work for our company. I'm looking forward to further collaboration with you and your colleagues.
Weibler Confiserie Chocolaterie
Matthias Weibler
In this way, I would like to thank you very much for the good and always professional cooperation. For many years now the creative and professional realization of ideas have always worked smoothly.
Thank you and we look forward to a continued pleasant and productive cooperation.
Gerd Koch
Frank van den Broek
Behind every idea there is a unique mind.
We are
imaginative,
familiar,
creative,
individual,
passionate,
international,
humorous.
We are